Intensives take place over a short time frame, condensing a semester of face to face learning into two weeks and requires you to complete assessments over the period of the semester.
Summer Intensive

Foundations of Wesleyan Theology
3-14 February 2020
9.30am - 3.00pm
Campus : 100 Maidstone Street, Ringwood, Vic.
This unit provides students with a comprehensive study of the foundations of eighteenth century theological developments that gave rise to Wesleyan theology. It will introduce students to the antecedents of Wesleyan theology — from the early church to Arminius, and from Arminius to Wesley, noting the Eastern Orthodox, Anglican and Pietist influences.
It will consider the key elements of Wesley's 'Quadrilateral'; the New Testament basis of the central doctrines of Wesley; the setting of Wesleyan theology within ecumenical theological thought, and its developments to the present.
For more information on this unit, select the relevant level of study.
Winter Intensive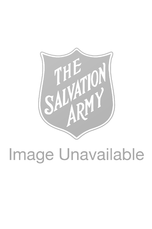 Social and Community Mission 1
15-26 June 2020
Monday to Friday

Online Classes: an hour zoom class (compulsory) at 1pm
This unit will explore the theology and practice of social and community services as an expression of holistic Christian mission. Structural disadvantage and social issues will be examined, particularly as they relate to the delivery of contemporary social services in an Australian context. A community development framework will be applied to address complex social needs, ensuring ethical and practical issues are considered.
For more information on this unit, select the relevant level of study.
---
Are you looking to study for personal or professional development?
You can undertake a unit of study as part of a Higher Education Award or you can audit a single unit, allowing you access to all the resources without the requirement of completing the assessment tasks. Explore the units of study on offer.
To learn more about the university studies on offer at Eva Burrows College fill out this Enquiry Form or call 03 9847 5400 during business hours and speak with one of our friendly staff.