"The Learning and Development team creates opportunities to build capacity and capability in all our people, and works to establish a strong learning culture to see our mission and vision realised."
Building capacity and capability
The Learning and Development Stream focuses on the ongoing learning and professional development needs of The Salvation Army officers, employees and volunteers. Our understanding and knowledge of the Army's mission, values and strategy enables us to develop tailored learning solutions to address national and local priorities, and ensures that our learning solutions are current, relevant and equip people effectively.
Why engage with us?
The Learning and Development team offers a wide range of support and solutions for you and/or your teams, as captured in the model below. We start with your strategy, help you to define your learning needs and priorities and then source appropriate solutions.
Your local Learning Partner can work with you to understand your priorities, identify the capability needs of your department, division, or team and identify, source and/or develop relevant and effective solutions.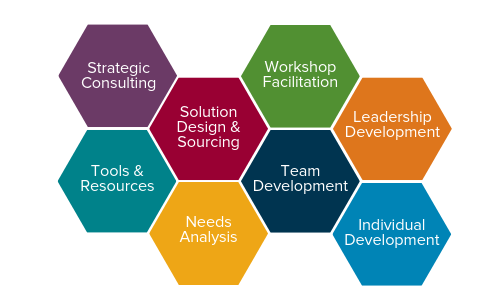 How to contact us?
To engage with the Learning and Development Team or the broader College about your capacity and capability needs, contact your local Learning Partner directly or message us with your Learning and Development enquiry.