Date: Online content available 1 - 12 February 2021.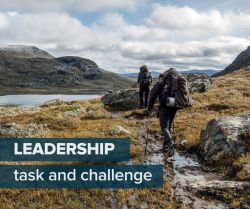 Be empowered in your leadership for 2021. Explore the Higher Education Leadership Unit starting on 1st February 2021. The Leadership: Task and Challenge Intensive introduces the student to the concept and practice of leadership from a Christian perspective. The topic will be explored utilising De Pree's definition of Leadership as;
(a) Defining reality,
(b) Servanthood,
(c) Gratitude.

Further, theoretical breadth will be explored as attention is given to the five practices of leadership emanating from the research of Kouzes and Posner. Evaluation of team dynamics and conflict resolution will be included in consideration of leadership tasks.
Lecturers: Captain Andrew Walton | Major Dr Grant Sandercock-Brown
Learn More:
https://evaburrowscollege.edu.au/courses/finder/units/dp2795b/