Jan Pentland Scholarships
21 February 2022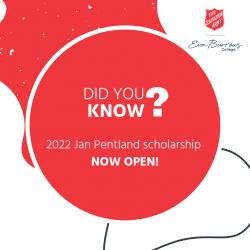 𝑫𝒊𝒅 𝒚𝒐𝒖 𝒌𝒏𝒐𝒘?
Each year, the Jan Pentland Foundation awards a number of scholarships to help cover the costs of studying the
CHC51115 Diploma of Financial Counselling
. These scholarships are awarded to people who would like to become Financial Counsellors, require financial assistance and would make a substantial contribution to the sector.
Applications close on Friday 11th March 2022 and the recipients of the scholarship will be announced at the Financial Counselling Australia Jan Pentland Conference Dinner on May 18th, 2022.