20 March 2022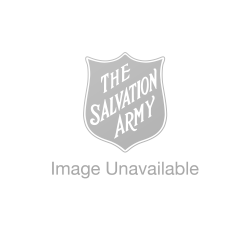 Saying Farewell to Val
After faithfully serving for 37 continuous years at TSA and Eva Burrows College (EBC), Val Parker has decided that it is a good time to retire.
"I've actually worked a further 10 years past the actual retirement date! I have mixed emotions in finally retiring! I am still up for the hard work and decision making, but it seems that this is the right time," shares Val.
Whilst it is sad to see Val leave us, we want to honour and appreciate Val's contribution to TSA and Eva Burrows College. We have valued her unconditional dedication, grace and she will be deeply missed by many after so many years of service.
Val commenced working with TSA in 1985 and worked as a Personal Assistant to Divisional Commanders for 33 years. There have been many Divisional Leaders during that time, and all have contributed and played a big part in Val's career.  She particularly loved and felt privileged to have direct contact with the Officers and lay staff by phone and in person over the many years.
"Being very task orientated, I have been empowered to give my best in the years as a PA in the Eastern Victoria Division. I've worked with some dedicated Divisional Leaders who have allowed me to work ahead and make critical decisions. I appreciated that," Val says.
In the past four years, Val served as the Administrative Assistant in Officer Recruitment at EBC, a role which she takes great pride and satisfaction in achieving.
"I was asked to setup the Administration role when EBC first started. It was a huge and challenging job, but I'm pleased with how it has now developed into a professional role," Val recalls. "I also love the beautiful location and have enjoyed working with the wonderful people at EBC!"
Throughout the course of her career, Val has made it a priority to be available and open to Officers.
"They work so hard in ministry, and often just needed a friendly face and listening ear. It was an absolute privilege for me, which I loved," she says. "I am now looking forward to hopefully doing some volunteer work using my skills."
Val candidly spoke about her plans for retirement, "I'm looking forward to having time and space to have coffee and cake with good friends. I have eight grandchildren and I will be able to help with the transporting of the younger ones to and from school."
Thank you, Val, for your passionate commitment to EBC and TSA. We wish you a safe, happy and healthy retirement.