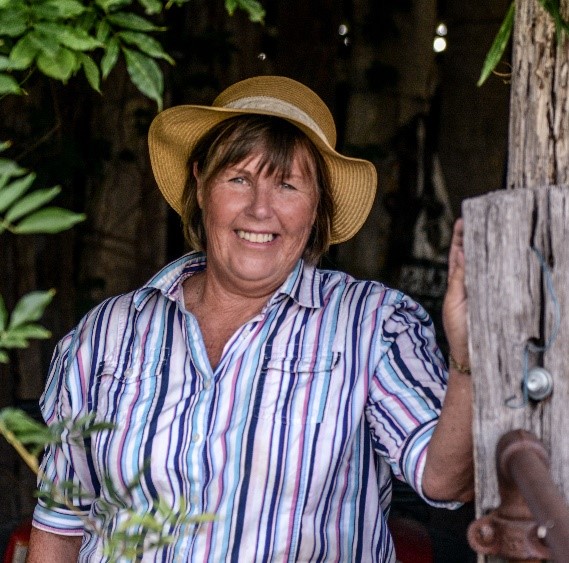 Rural Financial Counselling Facilitator
Bachelor of Business (Administration Management), Diploma of Business, Diploma of Community Services (Financial Counselling)
Fiona is an experienced Rural Financial Counsellor (RFC) having worked in this role in a variety of offices in Queensland and New South Wales including Warwick, Walgett, Narrabri, Tocal (Maitland), Yass, Crookwell, Gilgandra, and currently in Bungendore. She thoroughly enjoys the role, helping primary producers with their financial situation through difficult times, mainly after floods, droughts and the recent 2019-20 bushfires.
Fiona immigrated in 2000 from a farming property in Zimbabwe, with her then husband Martin and two children Nicola (15yrs) and Stuart (13yrs). In Australia she obtained her Business Degree from USQ (Major in Administration), Diploma in Community Services (Financial Counselling) and Certificate IV Training and Assessment.
Prior to working as an RFC, Fiona worked in numerous roles in Agriculture companies around the country including, Management Accountant with Clyde Agriculture in Bourke, Administration Manager at Oakey Abattoir QLD, working in Namoi Cotton in Toowoomba and Wee Waa , as well as a role as a Project Administration Manager in Narrabri at the Cotton Research Development Corporation.
Passionate about the primary producer industry, and having worked in the RFCS, Fiona is concerned about the next rural generation and therefore became involved in the Rural New Generation project. As a result, she was a finalist in the 2016 Rural Woman's RIRDC (Agrifutures) NSW-ACT Award. Fiona is still enjoying working on this project.
Fiona owned and operated in partnership, a small property in Narrabri, running a stud Dorper sheep flock, as well as cropping. She has since moved to Canberra to be closer to her two grandchildren, still enjoying outdoor living, trout fishing one of her new hobbies as well as an occasional game of bridge. Fiona still has a great passion for the primary industries and looks forward to the possibility of helping others with her extensive experience in this area, especially as an RFC.