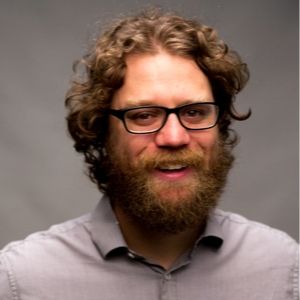 Adjunct Lecturer
Bachelor of Arts (Philosophy, Literature), Graduate Diploma of Counselling, Graduate Diploma of Divinity, Diploma of Youth Work
John Marion has worked with young people for over 15 years in faith communities, schools, and camps, as well as on regional and national levels. He is particularly concerned with young people on the margins, having started his career leading respite camps for children in foster care.
Working for the Salvation for the last 13 years at divisional and territorial levels, John has performed a number of different roles. Currently he is the Territorial Youth & Young Adults Specialist. In previous roles, John has been responsible for developing and training youth leaders, overseeing a successful youth leader training program in Western Australia.
Having worked with and listened to young people for many years, John is especially interested in how they experience a sense of belonging in their families, communities, and in churches. He is currently engaged in doctoral studies at Victoria University exploring this issue, particularly as it is experienced by young people connected to the Salvation Army.
Areas of expertise
Youth Work & Ministry
Youth Worker Training
Belonging
Child safety
Publications
Conference Papers:
Marion, J 2018, '"Youth ministry begins with young people":  Conceptual frameworks for a youth-centred approach to youth ministry', paper presented to International Association for the Study of Youth Ministry Australasian Regional Conference, Melbourne.
Marion, J & Castle, R 2019, 'Co-design and youth ministry: a lived experience approach to engaging young people', paper presented to International
Research report (with colleagues)
Association for the Study of Youth Ministry Australasian Regional Conference, Auckland.
Territorial Youth Department 2018, The Long & Lonely Road: The Journey of Adolescence, The Salvation Army Southern Territory, Melbourne.