Vocational Training 2019 Graduation
Date: Wednesday 4 December 2019
Location: Eva Burrows College 32a Barnsbury Grove, Bexley North NSW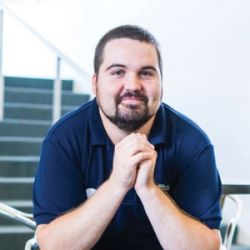 Eva Burrows College Vocational Training will celebrate the achievements of its graduants at the annual Graduation Ceremony on Wednesday 4 December 2019 at 6pm.

The ceremony is a celebration that highlights the important role of vocational education and training in equipping people for frontline mission. With certificate and diploma courses in community services, financial counselling, chaplaincy, and a range of other vocational courses, the college provides industry standard qualifications that are practical and relevant.

Light refreshments will be provided after graduation. Attendance to the graduation is by invitation only.