Rural Financial Counsellor
Diploma of Financial Counselling, Diploma of Case Management, Diploma of Welfare Work, Certificate IV in Training and Assessment
---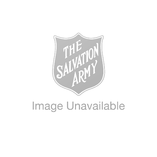 Kerryne McClelland has worked extensively in finance, business, community development and Agribusiness over the last 30 years. The roles she has undertaken commenced with banking, enabling her to work in most states of Australia. After 15 years she took her insight and knowledge of agribusiness banking and finances to the kitchen table.
She accepted the role of North Central Victoria's first Rural Counsellor. Here, she found that her compassionate, people-focused and solution-centred style, along with her financial skill, was a potent mix and quickly grew a large clientele and reputation.
The prolonged nature of the drought saw a vast expansion of the Rural Counselling Service and an opportunity for Kerryne to move into the role of the Services Senior Coordinator and then Executive Officer. In this role she has the opportunity to coach, mentor and train the Rural Financial Counsellors and support staff right across Victoria. Kerryne has trained in Counselling, Life Coaching, Case Management and Financial Counselling. In addition, she currently runs a consulting business that offers training and workshop facilitation on a range of topics designed to be a catalyst for all people to reach the fullness of their potential.