Embark on a rewarding career and be equipped to make a difference in the lives of people through work in the community services sector
---
We are an established Registered Training Organisaton (RTO) with more than 22 years of experience in vocational training catering to the needs and requirements of the Australian community and service industry. We offer study programs that equip you with practical skills and knowledge through our accredited qualifications, qualified practioner trainers and flexible study options.
Social and community work is about listening to the needs of people in the community and striving to make a difference. Build your skills and knowledge so that wherever there is hardship or injustice, or people struggling with addictions, you can help them cope and have a positive impact.
Vocational qualifications
Certificate IV in Alcohol and Other Drugs
Certificate IV in Community Services
Diploma Of Alcohol and Other Drugs
Diploma of Community Services
Why study with us
Eva Burrows College Vocational Training integrates practical training with accredited courses to equip you with knowledge and skills for lifelong learning. By providing experiences in a variety of settings, we generate opportunities to put theory into practice and make it relevant. Furthermore, real-world learning prepares you for further education, for careers, for ministry, and for community involvement.
Study with us. We have been serving the world and the Australian community for more than 135 years. Our extensive experience in vocational training, passion to equip people for life, and community reach is unrivaled.
What our students have to say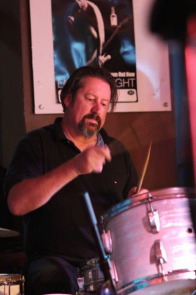 It was a great pleasure to attend and participate in the Diploma of Community Services. The relevant information shared and constructive feedback given by both the excellent facilitators and fellow students were of significant value to the learning experience. The facilitators were professional in their delivery and challenging in their involvement with the material delivered.

My fellow classmates who were all from various backgrounds and ages, were an absolute pleasure to be around and were happy to be part a very productive team. The College staff were professional, diligent and efficient in their involvement with course material and communication. The environment at the College was somewhat calming and comfortable and made all participants thrive in a productive and professional setting.

Overall my time spent at Booth College (now Eva Burrows College) was one of the best learning experiences I have had and would recommend it to anybody wanting to further their knowledge and career.

Darren Ryan
Early Intervention Case Manager
Inner City Homelessness Services, The Salvation Army
Judy, a welfare officer with The Salvation Army at Nambucca River, New South Wales says,
The course was of great benefit to my current role. It gave me a greater knowledge of what actual resources are available to assist our welfare clients in so many areas. It also reinforced what is expected of me as a welfare officer.

The course material was easy to understand and the additional handouts provided was helpful. The questions on the assessments were clear and also easy to understand. Thank you for the oppourtunity to study.
More information
p| +61 2 9502 5012
e| vtoenquiries@ebc.edu.au
Admissions
Vocational Qualifications