Transformational Leadership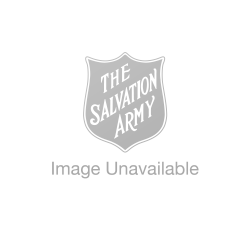 Lecturer and published author, Major Dr. Grant Sandercock-Brown, has a Doctorate in Ministry and brings a wealth of theoretical and practical experience to our Transformational Leadership Intensive coming up in June.
We recently asked Grant to share briefly what Transformational Leadership is and the relevance it holds for leaders today.
How would you define Transformational Leadership?
Transformational leadership is about leaders being authentic, credible leaders who have a genuine desire to serve a cause bigger than themselves; who by their being and presence energise and inspire others to do more than they thought possible.
What recent example have you seen of Transformational Leadership?
No question that Jacinda Ardern is a transformational leader.
How does Transformational Leadership differ from other Leadership styles?
Lots of other leadership styles are based around power and control, punishment and reward, what's often called transactional leadership. Transformational leaders, on the other hand, are those who don't seek to control and 'win' but to build up. They're authentic, trustworthy, people who find creative ways to empower others and to help those they lead do more than they perhaps thought possible.
What do you love about teaching this subject?
I genuinely believe that our communities, our churches and our nation are crying out for this type of leadership. I think that if you seriously engage with the content of this course you'll be a better leader!
Would you call your leadership style transformation, and why?
That's a tough question. It is certainly my goal to be a transformational leader. I'm a leader in a corps/church right now so I am constantly trying to do what I teach!
What part do you think personal renewal plays in leadership?
It's a key component. Great leaders know themselves, know their purpose, and know their strengths and weaknesses. In the words of one writer, 'they're confident enough to act and humble enough to learn'. And you only arrive at that point through taking responsibility for your own stuff and intentionally renewing and developing your own spiritual life and becoming all you're called to be.
Who would benefit from taking this intensive?
This is really a course for leaders and it will most benefit those who are 'in the trenches' of leadership right now. However, even if you're not a leader currently, but one day want to lead and lead well, it's also going to help you.
Grant Sandercock-Brown, Lecturer
Doctor of Ministry (Asbury Theological Seminary; USA), MA Christian Studies (Morling College; Sydney), Advanced Dip of TSA Ministry (COFE, The Salvation Army), Graduate and Associate of Birmingham School of Music (Birmingham School of Music, UK), Bachelor of Music Education (Qld Conservatorium)
---
Learn more about the Transformational Leadership Intensive coming up in June.
Eva Burrows College, Melbourne Campus, 100 Maidstone Street, Ringwood.
Classes: 9.30am-3pm, starting Tuesday 11 June - Friday 21 June (no classes on Wednesday's or weekends)
For more information visit our website or call (03) 9847 5400