Giving back to our communities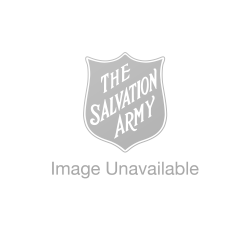 Louise Murphy is currently completing her placement as part of her CHC51115 Diploma of Financial Counselling qualification. She began her working life in alcohol and drug services and after having children changed her direction towards administration and finance roles. "Becoming a Financial Counsellor feels like a natural progression," said Louise who is keen to provide help and support to people "with a focus on finances and debt management."
"It was the Rural Financial Counselling electives that drew me to this course initially, as I was born into farming families and have lived in rural and regional areas all my life. This is my opportunity to give something back to our farming communities."
Studying the Diploma is not without its challenges. "I had significant issues finding an agency to support my 220-hour work placement. I relocated from Victoria to South Australia during my course and the opportunity for placement was extremely limited." With the support of College staff, Kerryne McClelland Rural Financial Counselling trainer and Keren Williamson Placement Officer, Louise was able to commence her placement with the Rural Financial Counselling Service Victoria, Wimmera South West.
Louise chose to study the Diploma of Financial Counselling to help those struggling financially as "the finance sector can be confusing and difficult to navigate." It is, therefore, no surprise that she is the recipient of the 2018 Jan Pentland Scholarship
awarded to those with a commitment to social justice and financial counselling.
Vocational qualifications bridge the gap between theory and application by embracing learning in real-world applications. Louise has met many Rural Financial Counsellors during her placement and has witnessed firsthand how passionate they are about their clients and their work. "They love what they do and enjoy the rewards the role brings."
Louise is looking forward to securing employment in a Financial Counselling role and is "excited to think what the future may bring."