Welcome to the new Head of College
24 January 2019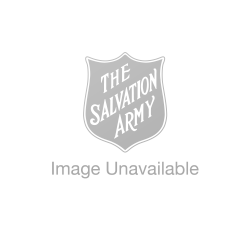 Earlier this month, Major Deborah Robinson commenced her role as Head of College and will lead a national team of education and learning specialists who will ensure the College continues to be a primary establishment for excellence in education and training across Australia.
Formerly the Assistant Training Principal and Academic Training Officer at The School for Officer Training in Sydney, Major Robinson has moved to Melbourne to oversee Higher Education, Learning and Development, Officer Formation, Support Services and Vocational Training.
"I'm excited about coming alongside people and helping empower and encourage them in their ongoing learning and development," says Major Robinson.
Under Deborah's leadership the newly formed National College will continue to deliver flexible learning options and sustain a partnership with the University of Divinity to furthermore aid Salvation Army officers, staff, volunteers and external students with high quality education opportunities.
A Salvation Army Officer for over 20 years, Major Robinson has a Bachelor of Theology from Booth College in Sydney and is currently completing her Master of Arts in Leadership at Asbury Theological Seminary in Kentucky.
Known for her collaborative leadership style and passion for teaching and preaching, Deborah and a specialist team have begun the year with vigour as they prepare to fulfil the mandate of developing a national centre of excellence for all learning needs.