Booth College to launch mission program for young adults
3 December 2016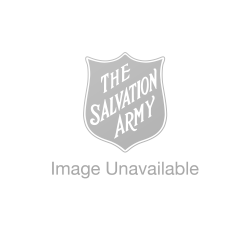 ---
Imagine a room full of committed young Christians from around the world. They are sitting around tables, discussing crosscultural mission. Tomorrow they will work in a disadvantaged area, bringing the love of Jesus. The next day they will spend the morning in prayer, small groups, and spiritual mentoring. And that night, they will enjoy a barbeque and fun time together. This will be Propel, an exciting new mission program soon to be launched by The Salvation Army's Booth College.
"Right now The Salvation Army is very eager to engage with young adults," said Booth College Principal, Major Peter Farthing. "We need to engage them, and retain them, and deploy them. One way to do that is through education and training. At Booth College we want to draw more young adults into the Army's mission."
Propel is geared to do just that. Starting in February next year, it will be a one-year residential program based at Bexley North in Sydney. Students will study at university level for a Diploma in Christian Studies. They will learn Old and New Testaments, theology, discipleship and spiritual formation. And they will study subjects including mission and justice, cross cultural mission, communicating the gospel, and church planting. The students will study three days per week and engage in practical, frontline mission work for two days per week.
 "We call this the Booth Way," explained Academic Director, Dr Evelyn Hibbert. "The best education today sees students doing real work, and connects that work with the classroom." Dr Hibbert will drive the studies program for Propel and brings much experience to the role. She has served as a missionary with Muslim people coming to Christ, and then in leadership with World Evangelisation for Christ (WEC), the global missions agency, for 20 years.
Captains Matt and Emma Moore will lead the program, work with the students in hands-on mission, develop community, and nurture the young adults in Christ. The Moores have two roles: the first is to develop and lead Propel; the other is to give careful thought to and experiment with new ways of gathering as the church.
Propel is also seen as complementing the Salvos Discipleship School at Berkeley Vale. "Every year we have students who leave the school wondering what comes next," said the Discipleship School's Director, Major Andrew Humphreys. "We think for some of them, Propel might be that next step. We want the discipleship school to shape their hearts – or God will do it, really. We want them to learn to pray, learn to follow Jesus. But then, if they want to be equipped more for mission, and they want to learn more about the Bible, Propel will be a good step."
Booth College is hoping to attract young adults from not only Australia, but also from overseas. The college is seeking donors who can give to scholarship funds for students without adequate money. "Aussie students can apply for HECS help, but of course the overseas students cannot," explained Major Farthing. "Some will be able to afford the course, which will cost around $20,000 when you add up fees and accommodation costs. But others just could not manage that. That's where we hope scholarships will help."
For more information, go to boothcollege.edu.au/propel, or phone (02) 9502 0432.
From Pipeline Volume 20 Issue 12 December 2016