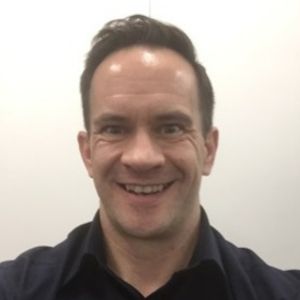 Adjunct Lecturer
Master of International and Community Development (Deakin), Master of Ministry (ACD), Bachelor of Theology (MCD), Adv Dip SA Ministry, Graduate - Royal Military College Duntroon (Specialist Officer)
Brad Watson has been a Salvation Army Officer for 20 years, serving through this organisation in areas including church ministry, youth work, defence force chaplaincy and communications. For the last 15 years he has also been a team leader with The Salvation Army's International Emergency Services deploying to serve following a number of natural and other disasters in a range of countries including India, Haiti, Mali, Vanuatu, Indonesia, and the Bahamas. 
Brad is a father of two teens, with interests in fitness and music - prior to training as a Salvation Army officer he had studied music at the conservatorium at the University of Melbourne. Outside of The Salvation Army he has sat on various boards and committees, and is currently a member of the University of Tasmania Human Research (Social Science) Ethics Committee.

Areas of expertise
International Development, specialising in large scale humanitarian disaster response
Community Development, specialising in faith based Asset Based Community Development
Publications
Brad has been a contributor of a number of articles to magazines such as All The World, writing about humanitarian disaster responses.
To contact Brad please fill out this Enquiry Form