Facilitator and Assessor
Bachelor of Arts (Psychology), Masters of Social Science (Counselling), TAE40110 Certificate IV in Training and Assessment
---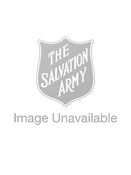 Kianna has both relevant industry experience and qualifications within the field of Community Services. She has previously completed a Bachelor of Arts (Psychology) and Masters of Social Science (Counselling) and is currently completing her Certificate IV in Training and Assessment.
Previously, Kianna worked as a Community Services Case Manager, until moving into the Doorways team at The Salvation Army's Territorial Headquarters.  Kianna undertook the role of Doorways Assistant Coordinator, assisting in the implementation of the Doorways model and the development of the Salvos Assessment Line. Furthermore, her focus within this role was the implementation and management of Community Service Case Managers and Regional Doorways Coordinators across the NSW, ACT and Queensland.
Currently, Kianna teaches within the Bachelor of Social Work at Western Sydney University and trains the Diploma of Community Services at Booth College. In addition, she assists her husband, Joel, in the running of a Salvation Army church plant in the suburb of Miller, Sydney.
Kianna has a passion for The Salvation Army and Community Services. In particular, she loves to see the transformation of individuals break free from generational poverty and live out the capacity and potential they have for their lives. Her passion for her current role is therefore to equip Community Service workers to use a client-focused approach to see transformation in the lives of individuals accessing services.