Operations Manager, Recovery Services
Associcate Diploma in Social Science, Diploma of Business, Certificate IV in Alcohol and Other Drugs, Certificate IV in Training and Assessment
---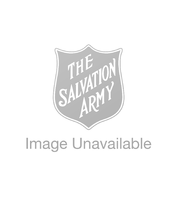 Gerard is the Facilitator and Assessor for Certificate IV in Alcohol and Other Drugs(AOD).
Gerard has spent the past 27 years working in The Salvation Army Recovery Services, initially in a counselling role, then as a Program Director, and currently as the Operations Manager for Recovery Services.
During this time Gerard has also worked, on a contractual basis, in the private and government AOD sectors for 11 years, providing a range of specialist AOD assessment, referral, and intervention and case management services.
Gerard holds qualifications in Social Sciences, AOD, Psychotherapy, Clinical Supervision, Workplace Training and Assessment, Business Management and Human Resource Management. Prior to working in the alcohol and other drug sector Gerard worked in the banking and finance sectors.
Gerard has held board positions on peak bodies such as the Network of Alcohol and Drug Agencies NSW (NADA), Queensland Network of Alcohol and Drug Agencies (QNADA), Alcohol Tobacco Other Drugs Association ACT (ATODA), Australasian Therapeutic Communities Association (ATCA), holding executive positions on most of these boards at some time.
Additionally, Gerard has been a member of the NSW Ministry of Health Withdrawal Management Services review committee, the NSW Ministry of Health Opioid Treatment Program review committee and the Organising Committee for the Australian and New Zealand Addiction Conference 2016.