Adjunct Lecturer
MTh (Booth College) (current), BTh (Morling College), Cert IV in Ministry (Pastoral Leadership), UnivDipLing (French)
---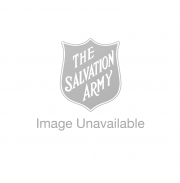 Areas of Expertise
Biblical Languages
Linguistics
New Testament
Hermeneutics
Erik Lennestaal teaches in the broad area of New Testament, Biblical Studies and Biblical Languages.
Erik has taught New Testament Greek for the Australian College of Theology. He has a particular interest in Biblical languages and linguistics more generally, particularly the area of sociolinguistics. A hyperpolyglot, he speaks eight modern languages in addition to having studied Classical Latin, New Testament Greek and Biblical Hebrew. A citizen of the world, Erik started life in northern Sweden but has since lived in six different countries on three different continents and has visited 47 countries.
He brings a professional background in online training, knowledge management, business intelligence and project management, and a ministry background in pastoral ministry and cross-cultural work. He is a passionate preacher, an advocate for social justice, a refugee activist and a firm believer in holistic missions.
Contact Information
e| enquiries@ebc.edu.au
p| 02 9502 0432