Adjunct Lecturer
Associate of Arts (John Wesley College), B.Th., M.Th., The American Divinity School; Th.D., The Geneva Theological College. Additional Studies: Mansfield College, Oxford; Oxford Brookes University, Oxford.
---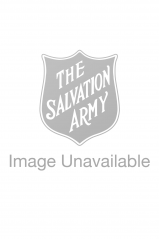 Areas of Expertise
Systematic Theology
Reformation Theology
Wesleyan Theology
Biblical Studies
Major Dr Alan R Harley has served as the Vice Principal of Booth College and as a Senior Lecturer and Director of the School for Biblical and General Studies (now the School for Christian Studies). Before joining the Booth College faculty, he was involved in the founding of Wesley Institute (now Excelsia College) and held the positions of Dean and Senior lecturer in Theology. He also served for two decades as President of Tyndale College. 
After completing training at The Salvation Army Training College in Canada and an appointment as Corps Officer he served for a number of years in the wider church as minister of Calvary United Church, Listowel, Ontario, Queensway Methodist Church, Niagara Falls, Ontario, and as Assistant to the Superintendent and minister of Wesley Mission, Sydney. Service within The Salvation Army has included membership of the International Doctrine Council, Lecturer at the International College for Officers, London, and visiting lecturer and speaker in several countries. 
He holds membership in the Thomas F. Torrance Theological Society, the Wesleyan Theological Society and is a Fellow of the Australasian Centre for Wesleyan Research.
Publications
Open Bible Burning Heart – a Preacher's Textbook (FCC Publication)
Heart Cry for Asia – the Story of the Asian Evangelistic Fellowship (AEF Publication)
Boston Common - nine chapters (Salvo Publications)
Saved, Sanctified and Serving – Perspectives on Salvation Army Theology and Practice – chapter: Discipleship and learning in a Salvation Army context)
The Return of Jesus – What He and the Apostles Taught, Foreword, (author ken Smith INK Books)
Through the Christian Year with Charles Wesley, Foreword, (author Murray Adamthwaite WIPF & Stock Publishers).
Journal Articles in Word and Deed, The Practical Theologian, Aldersgate Papers.
Contact Information
e| enquiries@boothcollege.edu.au
p| 02 9502 0432