Facilitator and Assessor
Diploma of Management, Certificate IV in Training and Assessment, Diploma of Community Services 
---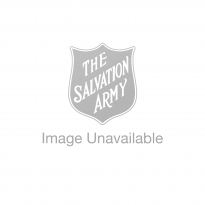 Carol is the Facilitator and Assessor for the Certificate IV in Leadership and Management.

Carol approaches the culture of leadership and management from a unique perspective of depth, one she developed leading and training a large number of people from all sections of Australian society. Previously, Carol was the Coordinator of NSW Red Cross Volunteers, supporting the many Red Cross Services by providing the Service Managers with leadership, management and human resource strategies.  She then progressed to the delivery of accredited training in the Diploma of Community Services, Certificate III and IV in Community Services through an RTO which was also a service provider.

Carol has serendipitously acquired a cache of life experiences many people often dream about (but that is a much longer story). Carol has a wealth of experience, practical on-the-job skills reinforced by obtaining a long list of qualifications.  She also dabbled in amateur theatre, trained with the Clown Doctors and has developed a style of training using the usual learning strategies, while occasionally breaking into experiential learning and fun in order to reinforce learning.

Carol is enthusiastic to join The Salvation Army's work of building healthy communities and empowering people to live with dignity.